Can your Super Fund Invest in Precious Metals?
If you are a Trustee of a Self Managed Super Fund (SMSF) then you may wish to consider investing in physical precious metals.  Investment grade bullion is an allowable asset and although there are some rules around investing in precious metals, holding physical bullion or Pool Allocated are options.
Gold and silver, in particular, are popular assets for SMSFs since they can offer diversification above traditional asset classes, plus gold and silver can be highly liquid which is an excellent insurance policy during times of economic turmoil.
Only by understanding how all markets and assets classes are inexorably linked to each other within major cycle trends in capital flows, can one understand how to trade between assets and indeed protect and build one's wealth.
As always, first consult your financial adviser, your accountant and ensure the investment strategy has been considered.
Why precious metal for Super?
Without question all markets move in major cycles and every asset class has its day in the sun. Indeed on the inverse side of the cycle they are either hated, forgotten or mired in misunderstanding.
There are times to buy and times to sell any asset class – when it comes to physical precious metals the current economic climate points to precious metals as a safety net for an investment portfolio.
For example, Gold is used as a balancing item on official country balance sheets, effectively re-balancing the accounts due to excessive and continued debt creation and forced paper currency devaluation.
Physical precious metals are not only a diversification within portfolios; a tier one-asset class, but also an incredibly important insurance policy against world debt and leverage excesses.
Contact us for more information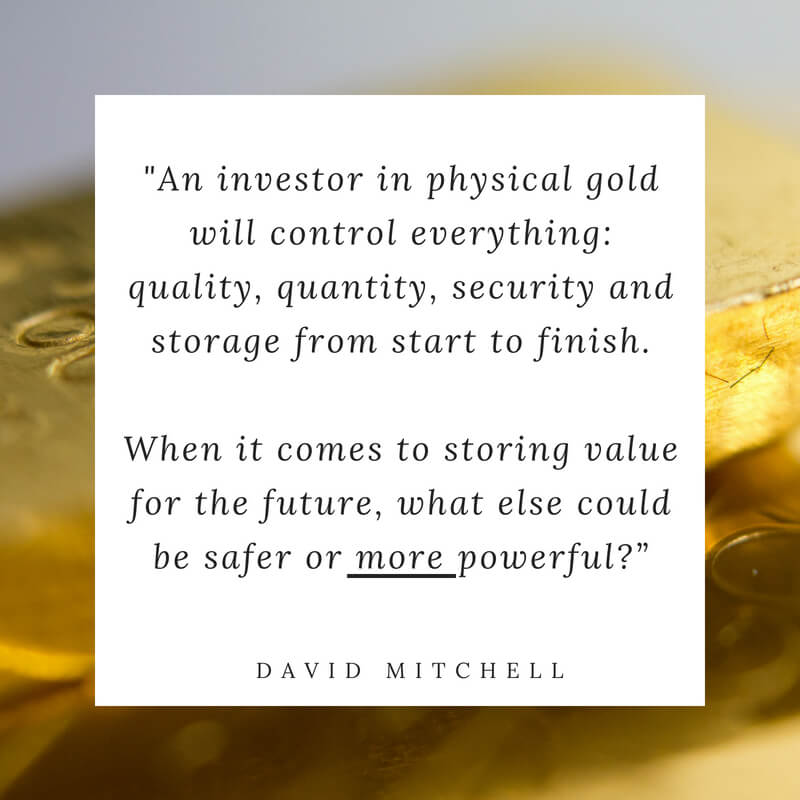 What do I need to start investing using my SMSF?
If you are the Trustee of an SMSF you must first ensure it is appropriate to invest in precious metals, you can do this by checking the trust deed and investment strategy allow this type of investment.
From our persective, we do require specific details as per SMSF KYC (Know Your Customer) legistlation.  These requirements are that transactions be invoiced in the name of an SMSF or Trust. The Gold Stackers team can help you with requirements for each type of SMSF or Trust.
As a start, please CLICK HERE to download the attached outline of requirements to set up an SMSF or Corporate Trust Account.
What are the storage requirements for precious metals held in Super?
If you are a bullion investor, the best way for you to store your bullion is in a secure facility where you do not need to worry about its safety.
As a Trustee of an SMSF (Self-Managed Superannuation Fund), although you are not strictly required to hold the assets in a vaulting facility it is wise to have a professional and insured vault which is approved by fund auditors.  One of the reasons for this is the regular reporting and auditing required.
Storing your bullion in fully custodial and fully insured vault is the highest level of security, plus Gold Stackers provide regular Metal Account Statements to you or your accountant.
Can I use my superannuation to buy bullion?
Yes, but first you must have a self- managed fund set up. This best done by an accountant or financial advisor who will be able to help you decide if this path is right for you.
Does my precious metal need to be audited?
Although Serial numbered bars greatly assist with SMSF auditing procedures, they do come at a higher cost and are not mandatory. Many auditors insist that SMSFs demonstrate their bullion holdings are being stored safely and at arms-length. The vaulting services provided by Gold Stackers Treasury Reserve (Gold StackersTR) are becoming increasingly popular, and they meet these strict SMSF storage guidelines no matter which product you choose.
Does my precious metal need to be stored in a vaulting facility?
This is a question for your financial adviser, as it depends on the type of asset and the requirements as stated in your SMSF Trust. Generally, collectable items such as coins are required to be stored and insured at a purpose built secure environment rather than held by the trustees.
What type of precious metal can my SMSF invest in?
It is wise to speak with your financial adviser regarding the type of product and the investment strategy. At Gold Stackers we see many SMSF investors purchasing cast bars and pooled allocated due the cost effectiveness and ability to regularly top up investments.
Will my accountant have access to the reports they need?
Yes. You will have access to online metal account statements providing current valuation, transaction history and account details.