Call us on 1300 618 363
We reply to all queries within 24-48 hours during the week (Mon – Fri, 9am to 4.00pm EST, Australia), and will be in touch with you as soon as possible.
Festive Season Opening hours
Our store will be closed from 4:00 pm Friday 21 December,
and will be closed over the Christmas and New Year period.
We will reopen 9:00 am Monday 14 January.
NOTE: Orders can be placed online over this time and will be held in our secure vault until we reopen 14 January.
There will be no vaulting fees incurred during this time.
LAST DAYS FOR SHIPPING
The last day for shipping items will be Thursday 20th December 2018,
to allow enough time for safe arrival of your precious metals.
National Office – Public Trading Office and Vault
Suite 805, Level 8, 227 Collins Street, Melbourne, VIC, 3000
Mailing Address 
PO BOX 59, Flinders Lane, VIC, 8009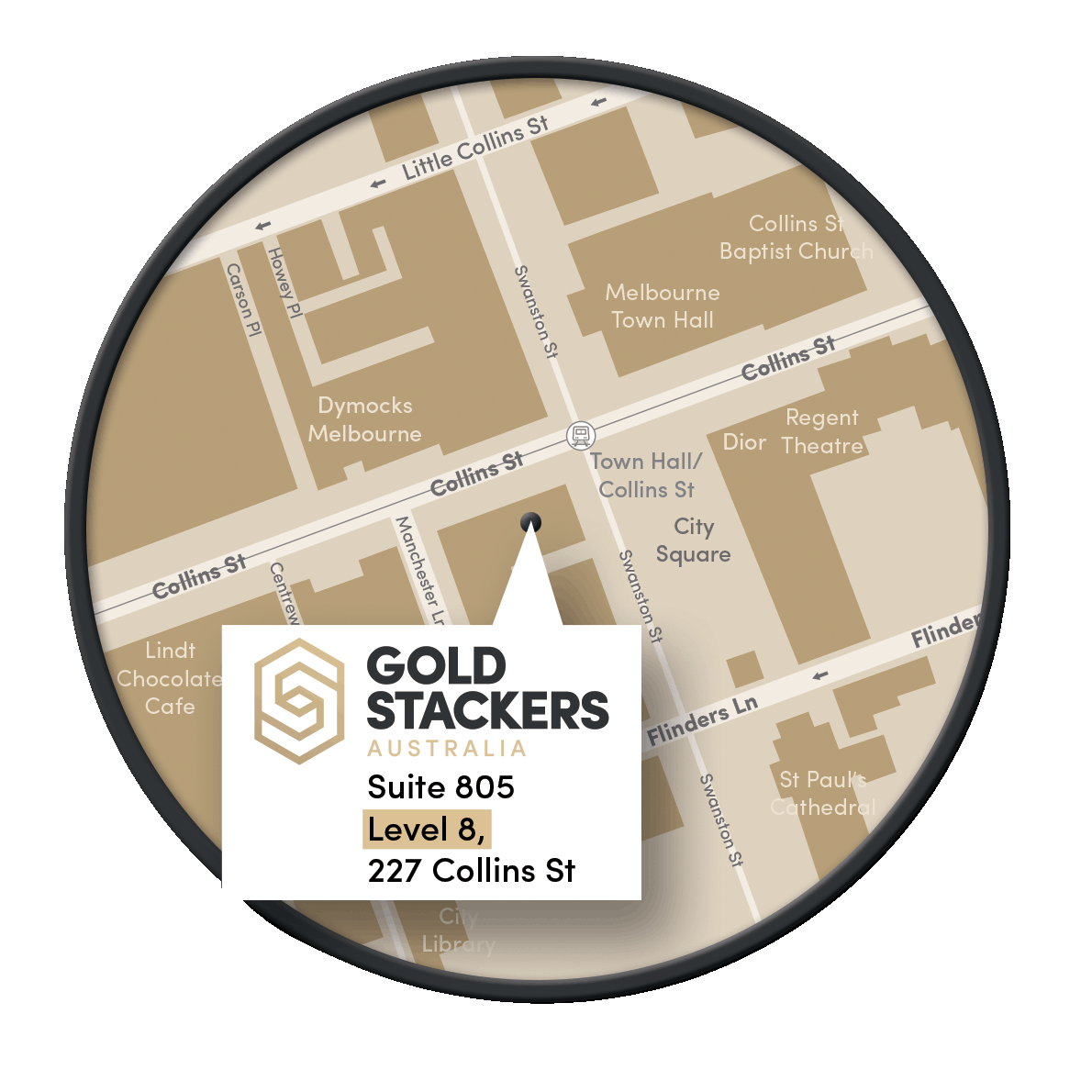 Phone:

1300 618 363
Email:
Address:

Level 8, 227 Collins Street, Melbourne, VIC, 3000
National Office – Public Trading Office and Vault
1 Avalon Parade, MIAMI, QLD, 4220
Phone:

1300 618 363
Email:
Address:

1 Avalon Parade, MIAMI, QLD, 4220
Sydney Office – No Public Access
1 Market St, Sydney NSW 2000
Phone:

1300 618 363
Email:
Address:

1 Market St, Sydney NSW 2000