Valcambi Suisse 50 x 1g CombiBar Minted Gold Bar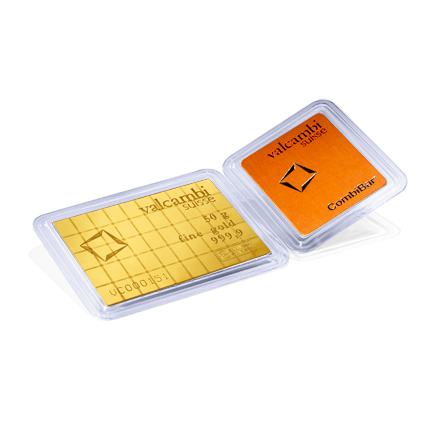 $3,833.20 /unit
Only $217.22 over spot
Buy Back Price: $3,494.30
Valcambi Suisse has introduced divisible minted gold and silver bars.
This item consists of a 50 gram minted gold bar, that is divisible into 1g pieces with the snap of a finger.
$3,833.20 /unit
3 in stock
Why Gold?
All of our gold items in one place - use the Sort dropdown on the right to view by name or price, or dive deeper into our catalog by browsing our coin and bar categories.
Why trade with Gold Stackers?