Perth Mint 2011 Year of the Rabbit Silver Coin – 2oz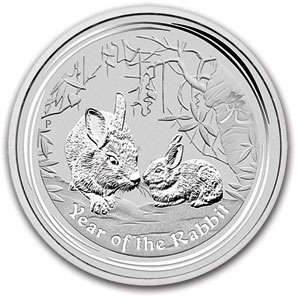 $95.40 /unit
Only $51.86 over spot
Buy Back Price: $41.10
VERY LIMITED – hard to find buybacks of the 2011 Lunar Rabbit in 2oz silver.
The Australian Lunar series of silver coins epitomises The Perth Mint's rich tradition of minting bullion coins portraying Chinese themes.
Years of the Rabbit: 1915, 1927, 1939, 1951, 1963, 1975, 1987, 1999, 2011, 2023
People born in the year of the rabbit are said to be gentle, approachable, compassionate, amiable, modest, and merciful.
Why trade with Gold Stackers?