ABC Eureka 1oz Silver Round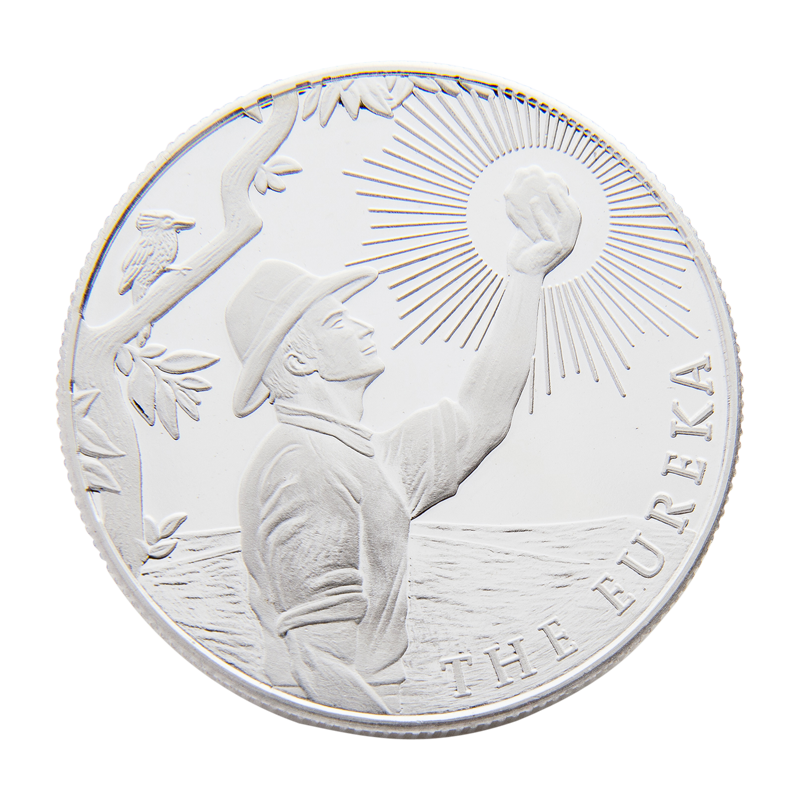 $26.30 /unit
As low as $2.38 over spot
Buy Back Price: $21.00
From
To
Price
1
19

$

26.30 / unit
20
99

$

25.60 / unit
100
499

$

25.35 / unit
500
*

$

25.11 / unit
An iconic design for our signature minted bullion collection. Set against an Australian backdrop, the range captures the spirit of a definitive moment in Australian gold mining history, The Eureka Rebellion. This 1oz round depicts a digger standing proud on his tenement, displaying his newly discovered gold nugget against a blazing Australian sun. All Eureka minted rounds and bars are wholly produced in Australia using the latest in international minting technologies and certified by the NATA accredited ABC Refinery laboratories.
$26.30 /unit
211 in stock (can be backordered)
Why trade with Gold Stackers?